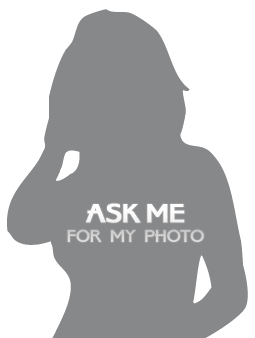 Yasha
From Kolkata, India
20 y.o. woman seeking man 18-29
Height:

5'0" / 153 cm

Weight:

88 lbs / 40 kg

Body type:

About average

Hair:

Black, Long length

Eyes:

Brown

Ethnicity:

Asian

Zodiac sign:

Cancer
Active within 4 days
Last update: May 19, 2019
Member since: April 17, 2019

Username: Yashaa
Member ID: 833470
Report Abuse
Active within 4 days
Last update: May 19, 2019
Member since: April 17, 2019

Username: Yashaa
Member ID: 833470
Report Abuse
About Me
Personality type - INFJ (Introvert. Intuition. Feelings. Judgement)
I play guitar and a bit of piano too.
I love to talk about spirituality, the universe, music and definitely would love to listen to anyone who would love to talk about everything they have been through the good and the bad since their childhood probably re-living their life with them. The trivial things of Life like the news and all never interested me. Being a lover of philosophy,psychology and spirituality i seek the deeper truths.
About My Match
Introvert ,serious, loving,shy,spiritual,with a good taste of music.
Someone who wants to talk abt the universe more than the trivial things.
About Myself
English, Bengali, Hindi

Master's Degree

Student

Christian

Single

I have no kids

No

Non-Smoker

Never
Personality and Interests
Artistic, Calm, Friendly/Kind, Gentle, Humorous/Witty, Intellectual/Smart, Optimistic, Practical, Quiet/Shy, Self Confident, Sensitive/Nurturing/Loving, Serious/Responsible, Simple, Spiritual, Stubborn

Yoga/Meditation

Gardening/Landscaping, Hobbies and crafts, Movies/Videos, Music and concerts, Performing arts

Chinese/Dim Sum, Fast Food/Pizza, Indian, Vegan

Classic Rock n' Roll, Hard Rock & Metal, Modern Rock n' Roll

Fiction, Poetry