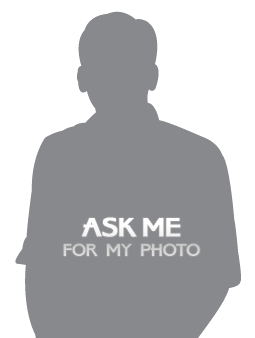 Marc
From Montreal, Canada
42 y.o. man seeking woman 32-45
Height:

5'11" / 180 cm

Weight:

150 lbs / 68 kg

Body type:

Slender

Hair:

Auburn / Red, Short length

Eyes:

Blue Gray

Ethnicity:

White / Caucasian

Zodiac sign:

Aquarius
Active today
Last update: May 13, 2019
Member since: May 12, 2019

Username: Humanist9
Member ID: 841793
Report Abuse
Active today
Last update: May 13, 2019
Member since: May 12, 2019

Username: Humanist9
Member ID: 841793
Report Abuse
About Me
Pregunta a mi, estoy mejorando cada día :-)
Me gusta
Aire libre,
Crecimiento personal,
Musica del mundo,
Educación para los niños,
Practicar actividades físicas,
Mejorar nuestra salud,
Descubrir y viajar.

I believe I have qualities that you are looking for ... I am father of a generous boy in shared custody, intellectual-sportive with a sustainable career. I have a good baggage of formative failures and successes, health, fitness, foolproof patience, excellent active listening ... and a charm that is specially and only dedicated to you... among other things.
I'm patiently writing here for good reasons.
About My Match
Eres una mujer serena apasionada, con conciencia social y ecologista, a quien le gusta compartir sus conocimientos, sus recursos y su humor, como yo. No puedo esperar para descubrir sus intereses, sus fallas y sus fortalezas adorables.
Estaré encantado de conocerte, tú que entiendes la sinceridad de mi búsqueda aquí
About Myself
English (good), French (native), Spanish (intermediate)

Bachelor's Degree

Technical/Science/Engineering

Single

Live with me

Yes

Non-Smoker

Socially
Personality and Interests
Adventurous/Wild/Spontaneous, Calm, Communicative, Earthy, Easygoing/Flexible/Open-Minded, Elegant, Flirtatious/Playful, Friendly/Kind, Gentle, High Energy, Intellectual/Smart, Optimistic, Practical, Romantic, Self Confident, Sensitive/Nurturing/Loving, Serious/Responsible, Sophisticated/Worldly, Unconventional/Free-Spirited

Biking, Boating/Sailing/Rafting, Dancing, Hiking/Walking, Ice Skating, Jogging/Running, Rock Climbing, Snow Skiing, Soccer (Football), Yoga/Meditation

Camping, Coffee and conversation, Cooking, Dining out, Gardening/Landscaping, Meetings/Friends, Movies/Videos, Museums and art, Music and concerts, Playing sports, Travel/Sightseeing, Volunteering, Watching sports

No Preference, Vegan, Vegetarian/Organic

Acoustic, Alternative, Blues, Dance/Electronica, Disco, Easy Listening, Instrumental, Jazz, Latin, New Age, Oldies, Rap/Hip Hop, Reggae, Rock, Soul/R&B, Soundtracks, World Music/Ethnic

Fiction, Magazines, Newspapers, Non-Fiction