Michael
From Denver, Colorado, United States
56 y.o. man seeking woman 18-57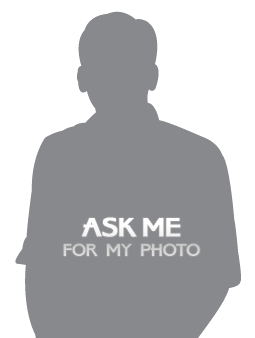 Height:

6'0" / 184 cm

Weight:

185 lbs / 84 kg

Body type:

About average

Hair:

Dark brown, Short length

Eyes:

Brown

Ethnicity:

White / Caucasian

Zodiac sign:

Scorpio
Active within 24 hours
Last update: May 15, 2023
Member since: January 15, 2023

Username: mwestin
Member ID: 1183946
Report Abuse
Active within 24 hours
Last update: May 15, 2023
Member since: January 15, 2023

Username: mwestin
Member ID: 1183946
Report Abuse
About Me
For those of you who are into the zodiac compatibility stuff (me not so much). I am a Scorpio (ruled by Mars). I am an Alpha Male. I am very protective and gentle at the same time. I am guarded at first, but once you earn my trust, you'll see a whole different side to me. When I'm in, I'm all in. Once in love, I can showcase the best qualities a man can have. I am very loyal, funny, creative, passionate, devoted, loving, faithful partner and surprisingly romantic and I am very passionate, (very passionate). I take my time to see and analyze things (both in business and relationships) and only commit when I see a good reason to stay. I am sarcastic yet respectful. With that said, after being in what I thought was my forever marriage, that didn't work out. I don't play the blame game because it takes both parties in the relationship to make it either succeed or fail. I have a teenage son who is the most important person on this planet to me. I do have room for a (female) partner and her child/ren.
Right now, I am not looking jump into another relationship. However, I would like to meet someone that we can develop a very strong friendship which is the foundation of a solid relationship. Should something develop between us, please understand that I do not want to have more children, but it is fine if you already have one or some. There is nothing wrong with a readymade family if you can accept my son.
Lies and deceit don't work for me. I had enough of that in the last months of my marriage not to mention last career. (Previously), my profession was sorting through people's lives searching for lies and deceit and eliminating the threat, so I got really good at detecting them. What I do now is my passion, instead of destroying, I build and repair. Automotive as a job, buildings for fun.
On the lighter side - What I enjoy and really hope you do too – Camping, fishing (kind of a survivalist), I never hunted animals only people (sorry past "legal" career, besides I love animals, but I will eat them for survival). What I find most fun is amusement parks, carnivals, and flea markets. I love Halloween and oddly enough, shopping at the mall during Christmas season – I don't know why, just do. This preview is just the basics. If you are interested shoot me an email. I can't guaranty a speedy response, but I will as soon as I can.

About My Match
WARNING - SCAMMERS / FRAUDS / & FAKES - Please read my past history, this was not a civilian job or a hobby.
About Myself
English (native), Arabic (basic), Persian/Farsi (basic)

Bachelor's Degree

Other Professional/Services/Trade

Agnostic

Separated

Live with me

No

Non-Smoker

On occasion
Personality and Interests
Adventurous/Wild/Spontaneous, Artistic, Calm, Communicative, Compulsive, Conservative/Clean Cut, Elegant, Flirtatious/Playful, Friendly/Kind, High Energy, Humorous/Witty, Outgoing, Practical, Romantic, Romantic, Self Confident, Serious/Responsible, Simple, Sociable, Sophisticated/Worldly, Unconventional/Free-Spirited

Basketball, Boating/Sailing/Rafting, Bowling, Dancing, Golf, Hiking/Walking, Horseback Riding, Hunting/Fishing, Skydiving/Hang Gliding/Flying, Swimming/Diving

Business networking, Camping, Coffee and conversation, Cooking, Dining out, Fishing/Hunting, Gardening/Landscaping, Hobbies and crafts, Movies/Videos, Museums and art, Music and concerts, Performing arts, Playing cards, Political interests, Shopping/Antiques, Travel/Sightseeing, Video games, Watching sports, Wine tasting

No Preference

Big Band/Swing, Blues, Classic Rock n' Roll, Classical, Country, Dance/Electronica, Disco, Hard Rock & Metal, Instrumental, Latin, Oldies, Rock, Soundtracks

Detectives, Fiction, Magazines, Newspapers, Non-Fiction, Trade Journals