Tony
From Sydney, Australia
57 y.o. man seeking woman 24-54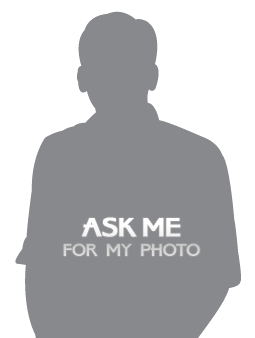 Height:

5'12" / 182 cm

Weight:

214 lbs / 97 kg

Body type:

A few extra pounds

Hair:

Light brown, Short length

Eyes:

Hazel Brown

Ethnicity:

White / Caucasian

Zodiac sign:

Cancer
Active within 1 month
Last update: June 27, 2021
Member since: July 13, 2016

Username: T0ny
Member ID: 471532
Report Abuse
Active within 1 month
Last update: June 27, 2021
Member since: July 13, 2016

Username: T0ny
Member ID: 471532
Report Abuse
About Me
Hey girls i am in a wheelchair if that is something you can't handle then don't read on. If your still interested in me you will find that i am a very active guy that just hasn't the use of his legs,can look after himself in my own home so its not a carer i seek its a partner.
I am though someone that believes in true love.


About My Match
A good start to being my match would be HONESTY,someone that likes to laugh together & who believes in god & that thinks true love is possible. Also if you were to be a fun loving type of girl you would be well on the way to having the things in common with me that makes a relationship enjoyable. although it would be the little differences that would make you interesting to me .
About Myself
English (native)

High School

Christian

Divorced

I have no kids

No

Occasional Smoker

On occasion
Personality and Interests
Adventurous/Wild/Spontaneous, Compulsive, Earthy, Easygoing/Flexible/Open-Minded, Friendly/Kind, Gentle, Humorous/Witty, Low Maintenance, Outgoing, Practical, Quiet/Shy, Romantic, Simple, Sociable, Spiritual, Stubborn

Jet/Water Skiing, Rugby, Tennis

Cooking, Dining out, Gardening/Landscaping, Hobbies and crafts, Movies/Videos, Music and concerts, Shopping/Antiques, Travel/Sightseeing, Watching sports

American, Barbecue, Caribbean/Cuban, Chinese/Dim Sum, Deli, Eastern-European, Fast Food/Pizza, French, German, Indian, Italian, Korean, Mexican, Middle Eastern, Seafood, South American, Thai, Vegetarian/Organic

Acoustic, Blues, Classic Rock n' Roll, Dance/Electronica, Folk, Jazz, Modern Rock n' Roll, New Age, Pop, Reggae, Rock, Soul/R&B